Our goal is to promote, enhance and maintain the true sense of brotherhood, respect for all and the pride we once shared while on active duty. We strive to improve the image of veterans and bikers, support veterans, veteran related causes, other veteran motorcycle clubs and veteran organizations to the best of our ability.
The New Hampshire Chapter of the US Veterans MC is a non-profit organization. The chapter came into existence on March 31, 2019 when granted its charter by the US Veterans MC. The MC, which was established in March 2007, was designated as a non-profit organization in 2008.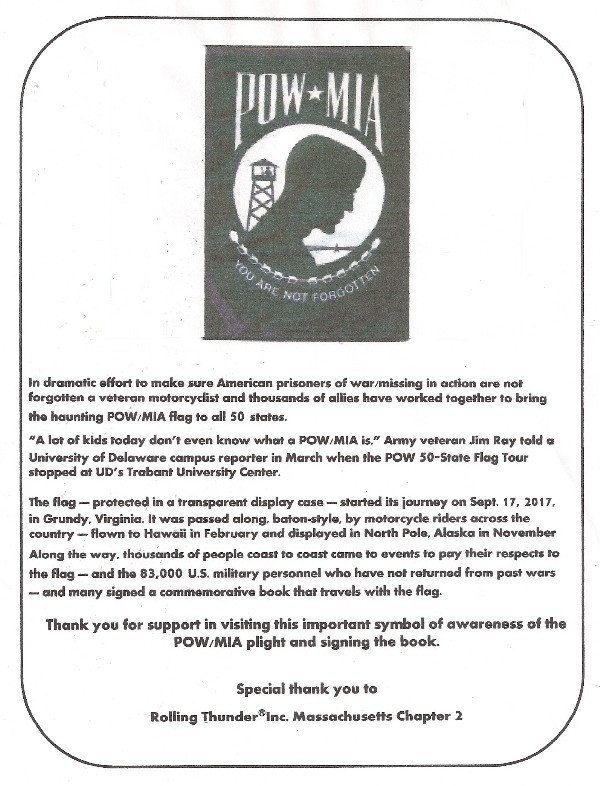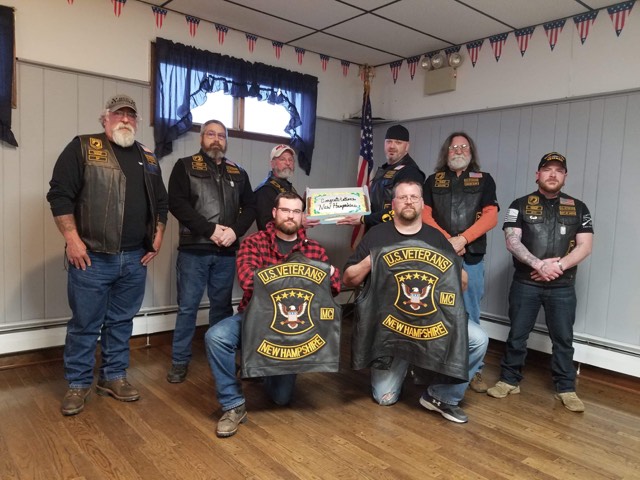 Summer 2019 ~ 50 State Traveling Pow/Mia Flag at Twin State Harley Davidson, guarded by our Chapter.